#1 -- Cornell University -- Attack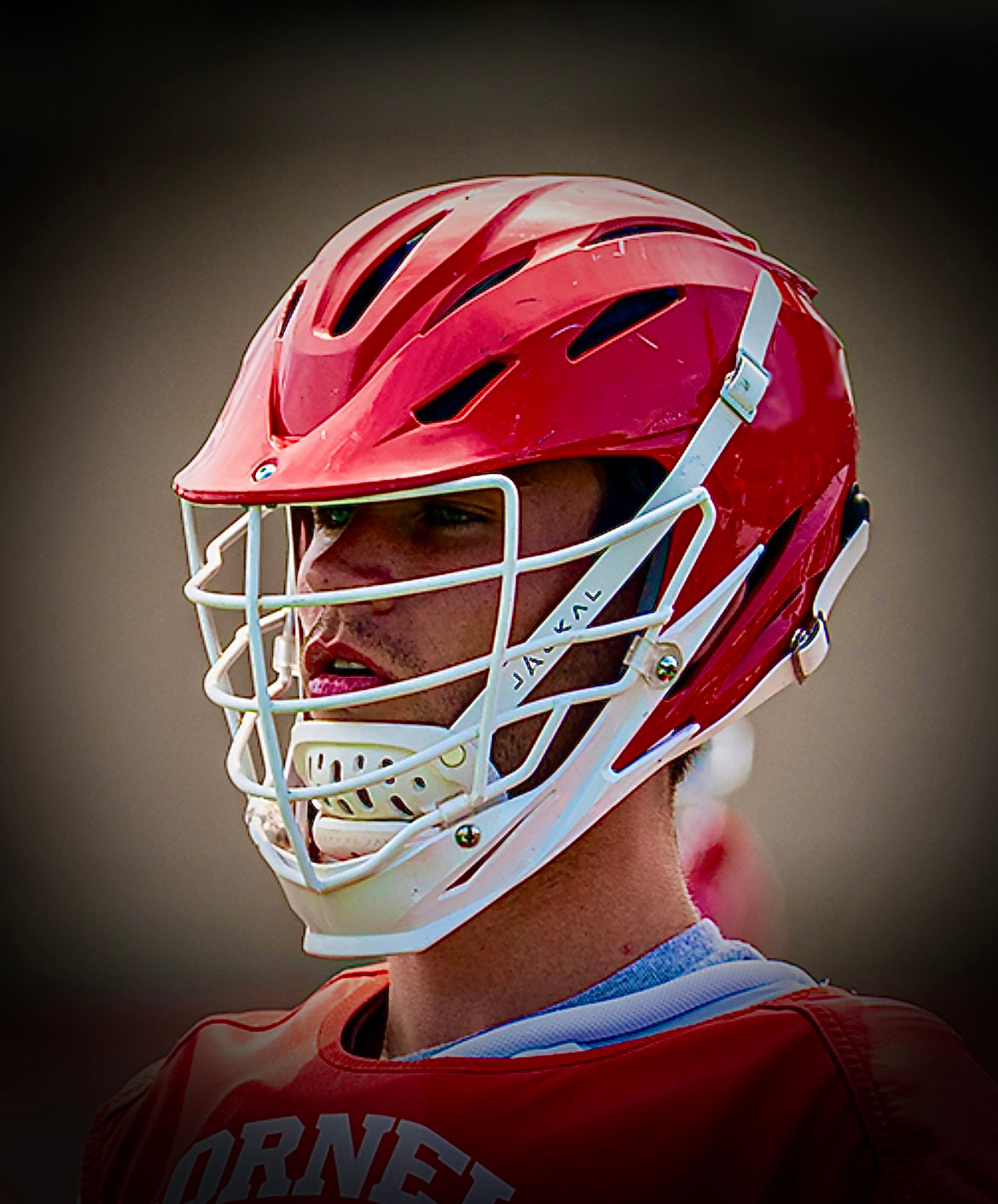 Why I Use JackalJaw:
"I've been running Jackal for a year now."
"I've always been a Gearhead, always looked out for what the new companies are putting out, innovating. Everything has changed a ton since I started playing lacrosse. When I first saw this product, it kind of hit me, this is the one piece I haven't seen change one slight bit across any brand or any version of the helmet."
"You go through it, every feature of this, whether it's the numbers on the straps, the holes, the jaw support, it's in the players favor. It's a product I can fully get behind."
"I think the biggest thing is that the fit stays consistent the whole time you wear this. You get a little bit of range of motion from these top straps and what that does is just be able to keep those things tight and you can dial in your tilt, however much you need."
"When I first threw it on the helmet, my first thoughts were, one, I'm locked in, and two, this feels like a product that is made for the human jaw."
"This isn't the same chinstrap my Dad was using in the 80's."
"This is a specialized product, that was my first draw."
"From the first time I put it on, I noticed the difference."
"Felt right, felt like something I could use."
"I don't see myself changing back."
Bio:
Hometown:

 Mendham, NJ

High School:

 Delbarton School (NJ)

College:

 

Cornell University

Club:

 

Patriot Elite
Strengths:
Long is a complete Attackman and four-year starter.  His recognition of offensive layers, speed of release, and high shooting percentage helps Cornell's combatant offensive tick.  Long poaches at optimal times then balances space quickly when necessary, allowing his team to work.  Team Captain, Team Leader.  You want him on the field when games are tight. 
Player Profile:
2023:
2x Team Captain '23 & '24
4-Year Starter
All-Ivy Honorable Mention
2x Ivy League Regular Season Champion 
2022:
2022 National Finalist
2020:
2x Ivy League Rookie of the Week
Cornell Men's Lacrosse Rookie of the Year
College Crosse All-Freshman Team
2019:
USA High School All-American
Under Armor All-American
New Jersey Player of the Year '19
Delbarton School All-Time Leading Scorer