The JX1 is the first of its kind, combining ergonomic comfort, modern jawline protection, and performance technology. Built to keep athletes on the field, enhance player output, and to protect the sport. Jackal Jaw has been lab tested beyond the standard and field tested by the best in the game. There is no comparison to be made.

During the '22 season at Delaware, I broke my jaw during a collision. After surgery, I was expecting an 6-8 week recovery before returning to full contact. After sitting 5 games, I was given Jackal Jaw's JX1 to help protect my jaw from injuries in contact scenarios. I returned in week 6 and on the opening play of the game, I had a heavy collision. After the play, my jaw and chin felt secure and unscathed. From that point on, I was able to play at full speed with confidence knowing I was protected. I went on to complete my senior season and play an entire 5th year season.

Since my injury, I never missed a practice or game after strapping on Jackal Jaw and I couldn't be more thankful. My teammates also wore it after some head injuries and found similar success.

Can't thank Jackal Jaw enough for keeping me safe and being a part of my lacrosse career.
In lacrosse, the chinstrap has always been neglected and no other options were available until Jackal Jaw came on the scene. Immediately after putting it on, the JX1's material and design provide an intensely comfortable chinstrap. Communicating is easy and the material of the chinstrap does not constantly rub and irritate my skin like the traditional leather straps. I always feel confident when seeing shots and it provides extra stability and security when I get hit in the helmet. The JX1 gives extra confidence to my game and can't imagine not using it in my setup.
Jackal Jaw is a product I wish I had my whole life. The combination of the reinforced jaw pad and the texture/material for comfort makes this one of the most important pieces of equipment. Playing with Jackal Jaw has given me new confidence when picking up tough ground balls. The stability and "locked in" feeling is not achieved with regular chin straps. It also protects my face from the inside of the helmet when I get hit. Jackal Jaw is the only chinstrap I use, I'll never go back.
I was introduced to the Jackal Jaw because my chin constantly busted open due to contact with the typical leather lacrosse chin straps. Jackal Jaw not only protected my chin throughout the season but was the most comfortable chin strap I have ever worn. It keeps your head in place and makes you feel extremely protected.

Another great part of Jackal Jaw is how easy it is to keep clean. The old fashioned leather chin straps get dirty and stay dirty but Jackal Jaw just needs a little bit of soap and water to clean. I highly recommend Jackal Jaw to anyone and everyone who plays lacrosse.
Wearing Jackal Jaw has been the best equipment change I've ever made in my lacrosse career. The JX1 is comfortable, secure and reliable. It gives me the confidence to step in front of shooters and not worry about soaking one on the chin. After wearing this strap, there's no way I could go back to wearing the old leather strap. Jackal jaw has excelled at developing security and comfort into their chinstrap and I would recommend it to every lacrosse player out there.
Team Protection
The highest performing, most comfortable, and safest strap ever to hit the market.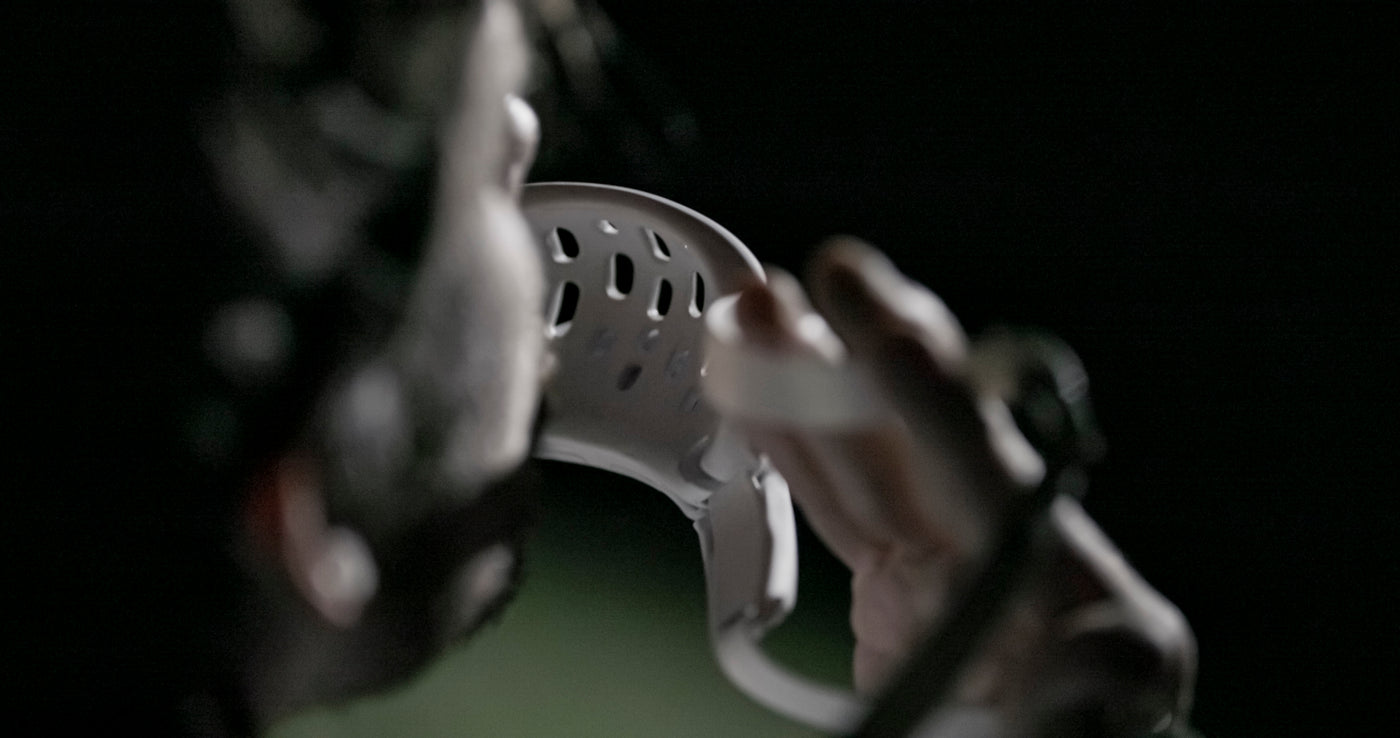 Use #thisisjackaljaw and tag @jackaljaw in your photos for a chance to be featured.