Lacrosse equipment has always provided players with choice. The JX1 now gives players the option of a modern chin strap with increased comfort, protection, and performance. Comparable to no other, the JX1 is on-field and lab tested, featuring an anatomical, lightweight, and breathable design. Stability enhancement coupled with a full-range of motion delivers a dialed fit for every practice, every game.
Key Advantages

Elasticized Silicone Self-Molds for a Comfortable Fit
Impact-Resistant, Durable, Antimicrobial Materials
Enhanced Protection Along Jaw Bone
Strap Markers Ensure Centered Alignment
20* Degrees of Canting in Upper Straps, Eliminating Strap Slack

Specs & Sizing

Adult L/XL (160lbs. and above)

FAQ

How to attach the JX1?
First, place the JX1 on your chin without your helmet on. This will give you a sense of how it will feel once attached. There should be at least 1-2 fingers-width of clearance between the lower rear portion of the chin cup and the central portion of your neck. The jaw pads should extend to protect your jawline in its entirety. Now with your helmet on, adjust the upper two straps, then the lower two straps using the designated strap markers to ensure a symmetrical fit. When attached properly, the JX1 should be comfortable with slight tension on all four straps.

How often should I replace it?
Replacement depends on two main factors. One, the amount of use in a given year. Two, a player's growth. Jackal Jaw sizing options provide players with the best possible fit throughout their lacrosse careers.

How do I clean it?
We recommend rinsing your JX1 weekly with cold water and scrubbing gently with mild soap.

Can I use it on helmets for other sports?
The JX1 model is only recommended to be used with field lacrosse helmets.
A New Generation of Player.

A New Generation of Lacrosse.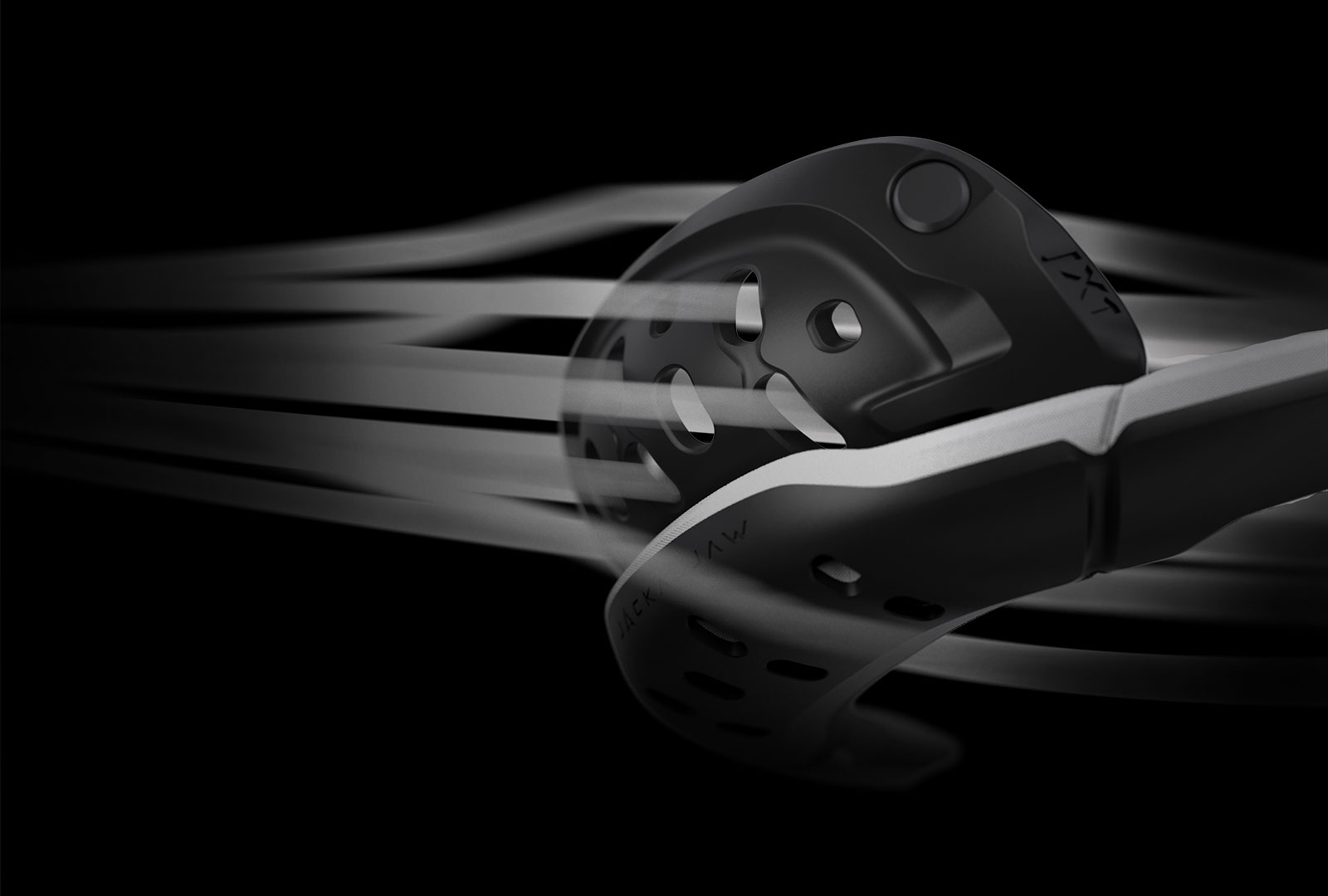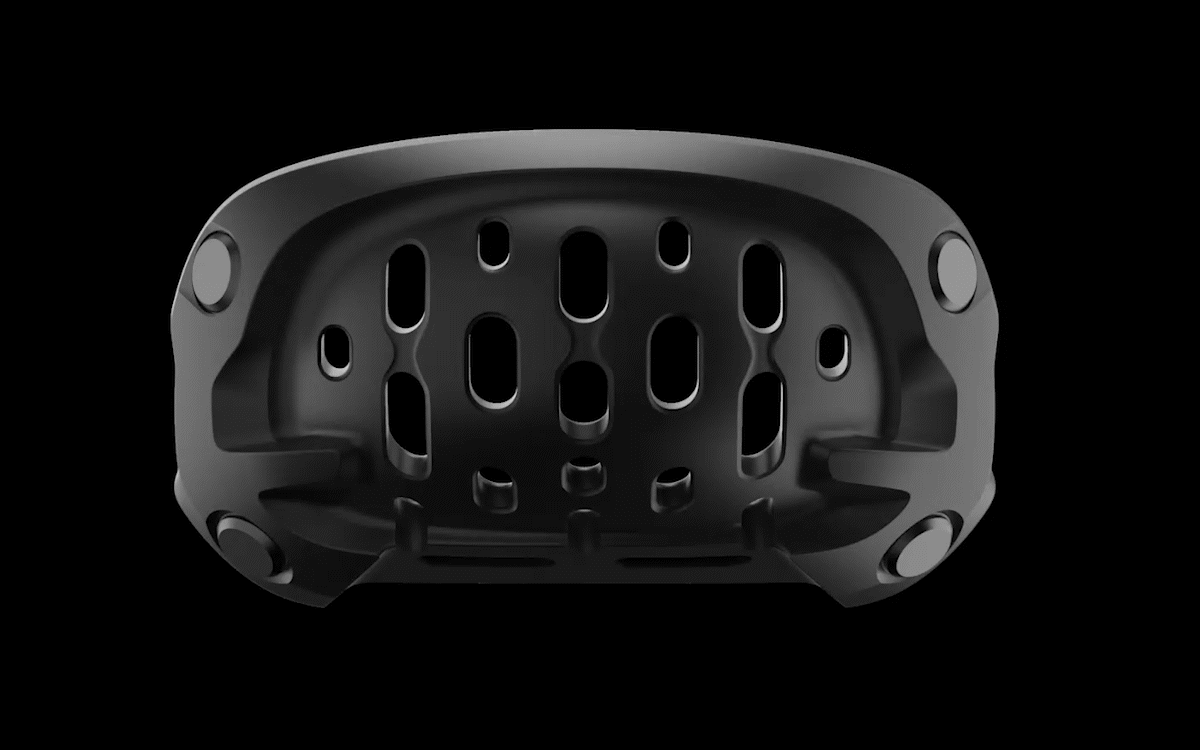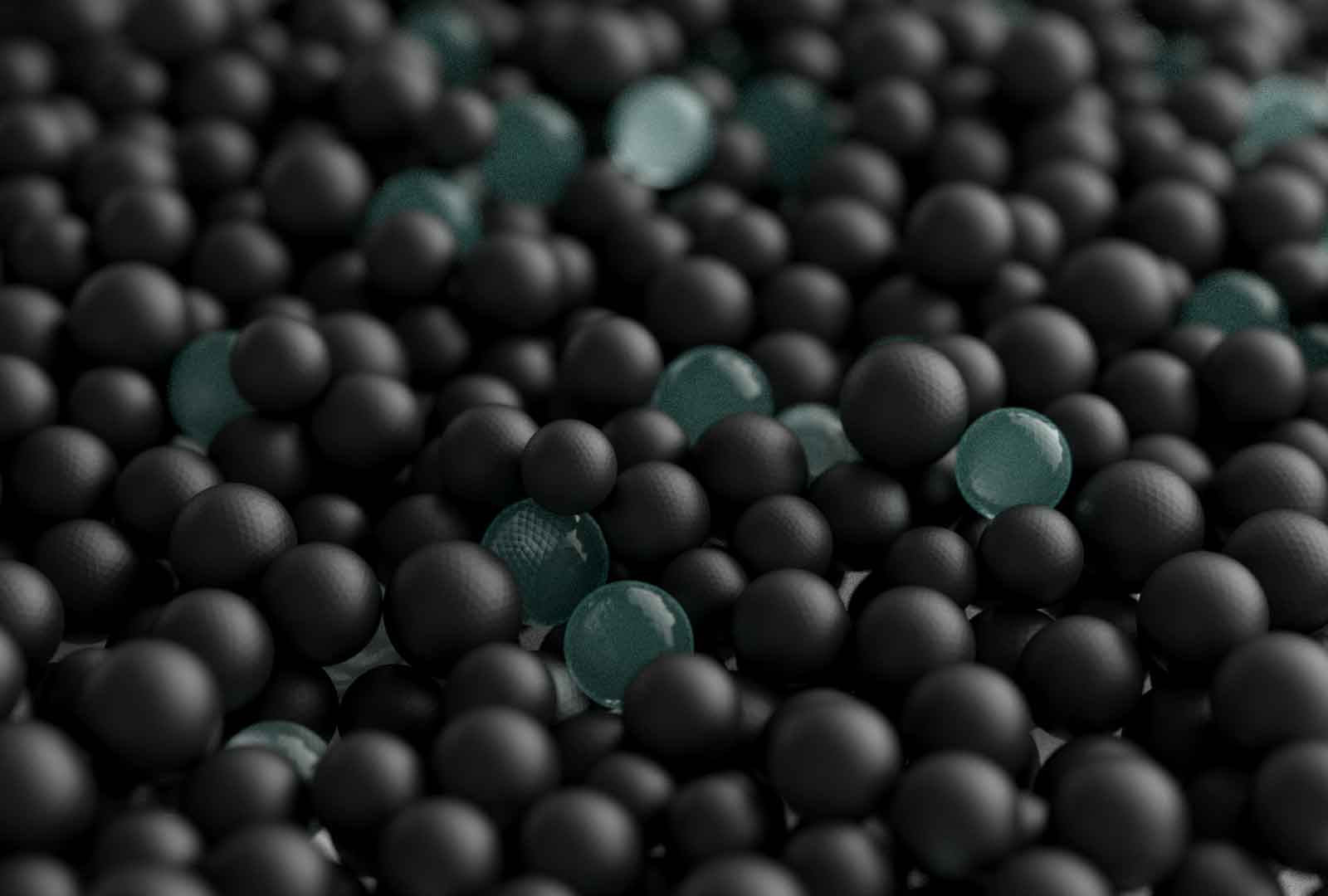 Ventilated Construction
Jackal Jaw combines industry innovative materials with distinctive design to maximize breathability. The JX1 increases evaporative airflow and prevents liquid buildup in key areas--reducing friction and skin irritation.
Form Fitting Design
Intentionally crafted at every phase to ensure maximum stability and comfort, the JX1 utilizes flexible materials to create a customized fit to every face. Jackal Jaw allows you to move faster and more efficiently.
Hypoallergenic Materials
To reduce skin irritation caused by bacterial buildup and abrasive friction, the JX1's materials are anti-microbial and non-porous. It deflects sweat, dries quickly, and rinses off easily.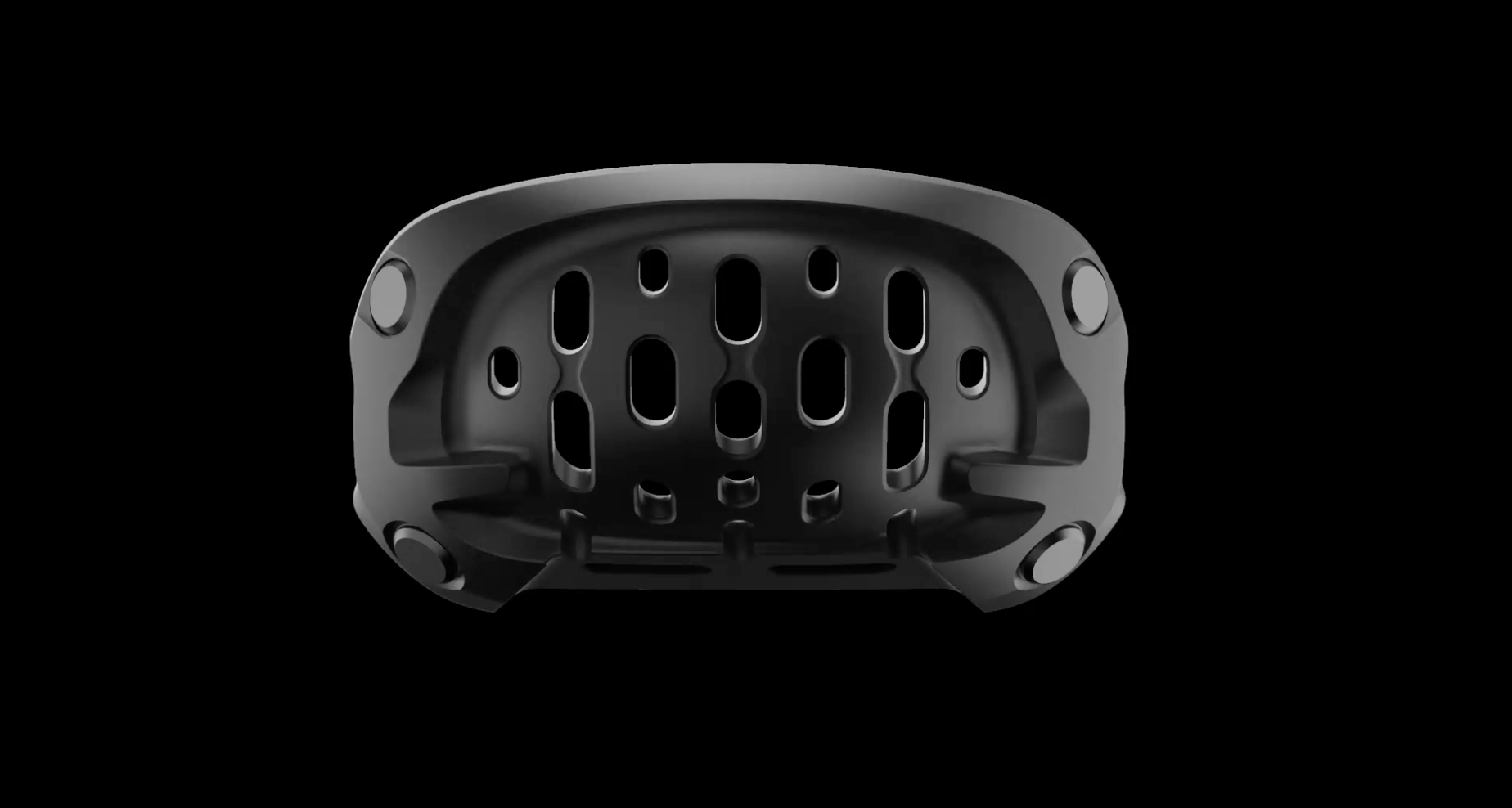 Uncompromised Protection.
The JX1's design allows for undetectable protection through anatomical positioning underneath the lower jaw region.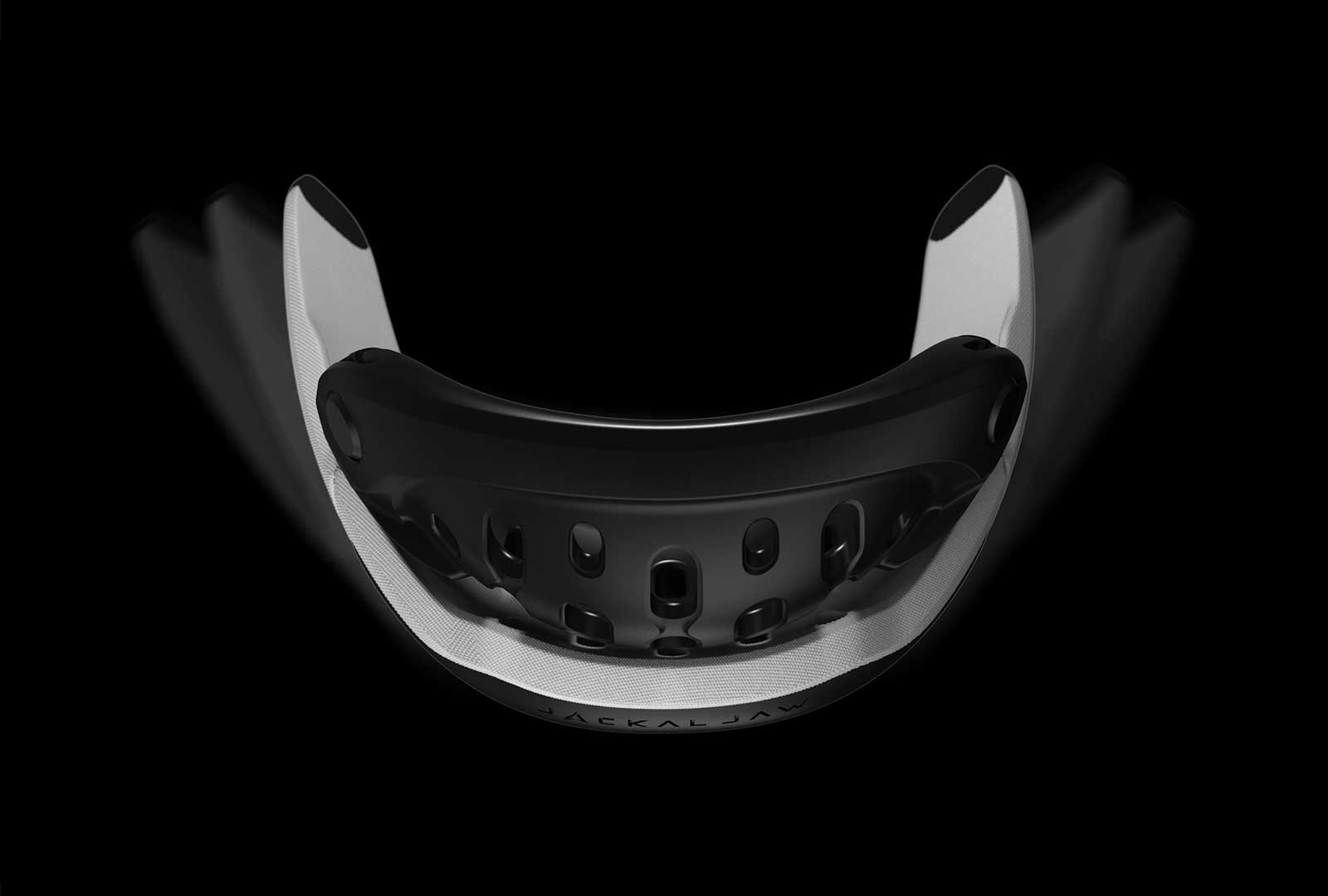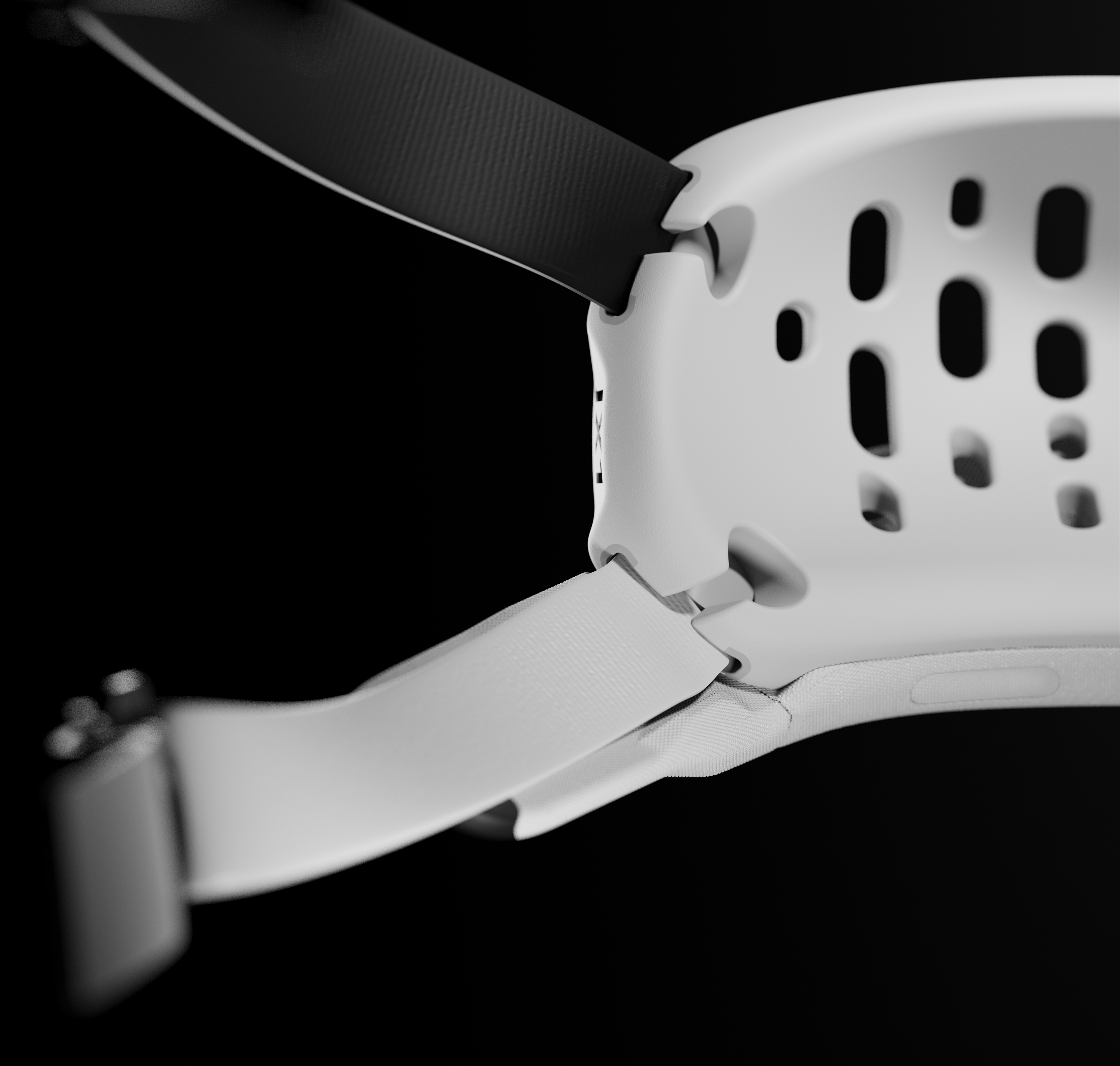 Responsive Elasticity
Flexible in every direction, the JX1 responds to player movement without compromising structure, protection, or stability. The adaptive design reacts seamlessly for rapid shape recovery.
Sculpted Contouring
The molded chin cup and sculpted jaw padding--anatomically contoured to form fit--allows for equal parts comfort, protection, and performance.
Ergonomically engineered to distribute and redirect force, the JX1's anatomical design uses elastic deformation to protect the jaw and lower mandible from direct impact.

Unobstructed Range of Motion
On the field, nothing is more important than a player's motion. The JX1 is sculpted to achieve universal fit without affecting your range of motion. The padding system is positioned below the jaw, never interfering with your natural movement.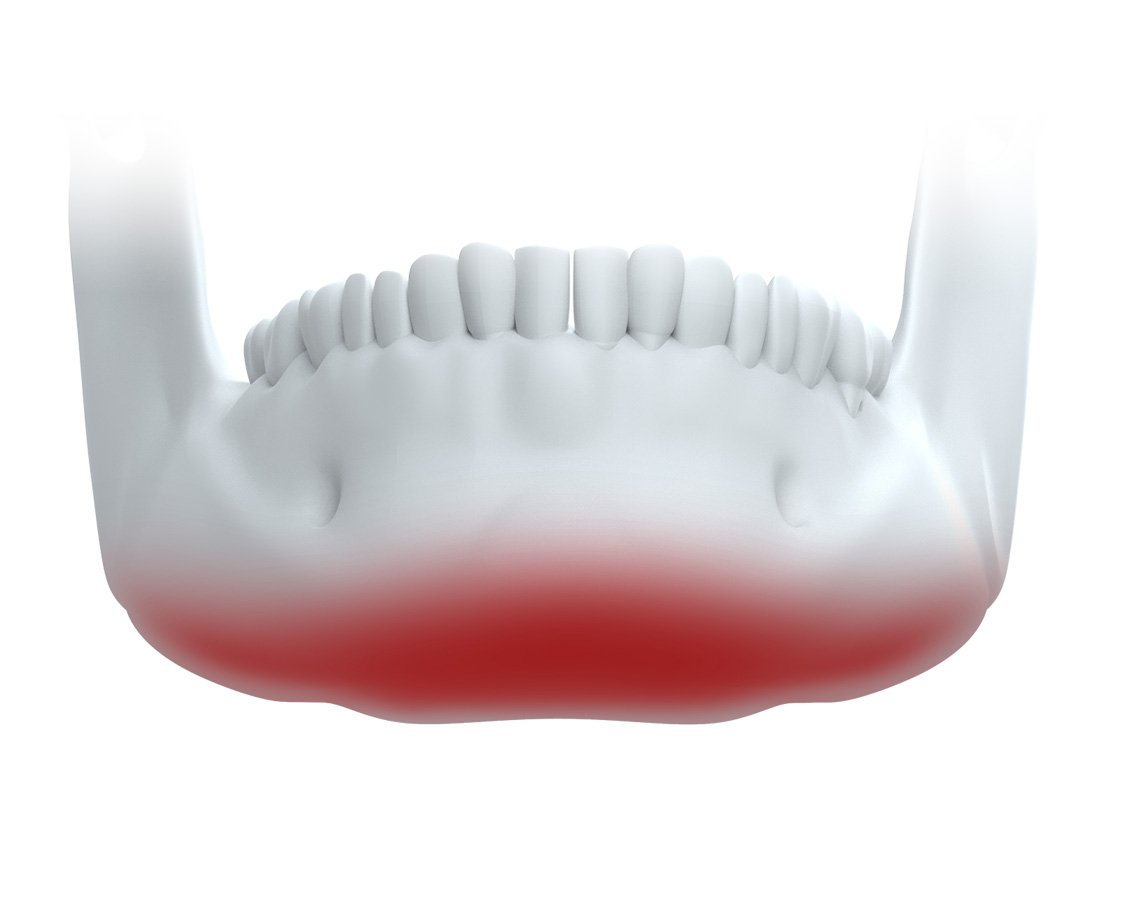 With Jackaljaw
Without Jackaljaw
| | JX1 | Traditional |
| --- | --- | --- |
| Chin Protection | Yes | No |
| Jaw Protection | Yes | No |
| Ventilated Design | Yes | No |
| Hypoallergenic | Yes | No |
| Anatomical Strap Alignment | Yes | No |
| Upper Strap Articulation | Yes | No |
| Strap Markers | Yes | No |
| Customization | Full | No |
| Fit | Ergonomic | 50+ Year Old Design |
| Material | Antimicrobial Silicone | Faux Leather |
| Helmet Attachment | Universal Attachment | Helmet-Specific |
A new generation of lacrosse